Recover deleted files from usb flash drive
Mistakenly deleting files from USB flash drive?
Cannot restore deleted data from Recycle Bin because the USB deleted files were not moved to it?
How to recover data from flash memory device?
Is it possible to rescue all kinds of deleted files like photos, audio files, video files from USB thumb drive?
Retrieve files from USB drive in Windows 7 / 8 / 10 / XP / Vista
Do not panic! When you encounter the USB drive file loss problem due to any reason, you can use iCare Data Recovery. It is read-only flash drive data recovery software, which allows you to recover deleted files from USB memory stick like SanDisk, Kingston, Samsung, Toshiba, PNY from 1GB to 512GB.

>>Quick Solution for USB Flash Drive Deleted File Recovery
Download iCare Data Recovery to recover files from USB flash drive including SanDisk, Toshiba, PNY, Transcend, Kingston after deleting by mistake.
Why iCare Data Recovery - Real User's Feedback

More feedback from real users...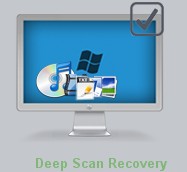 key features:
Undeleted files after empty recycle bin or shift del.

Steps to Recover files after deleting from flash drive

Step1. Insert the usb flash drive to your computer. Then, download and install the data recovery software. Launch the software and choose a recovery module.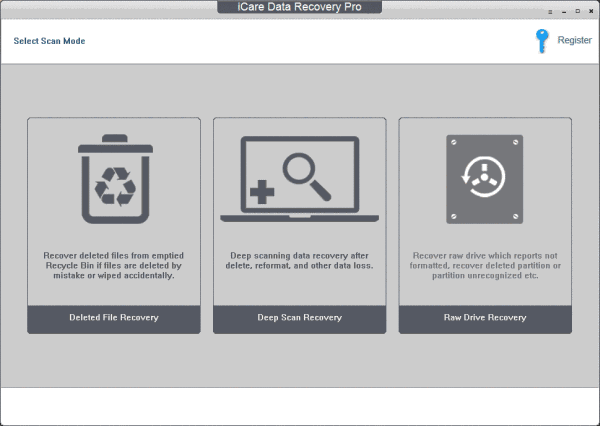 Step2. Choose the usb flash drive as scanning device. Then, you only need to wait when the software is scanning.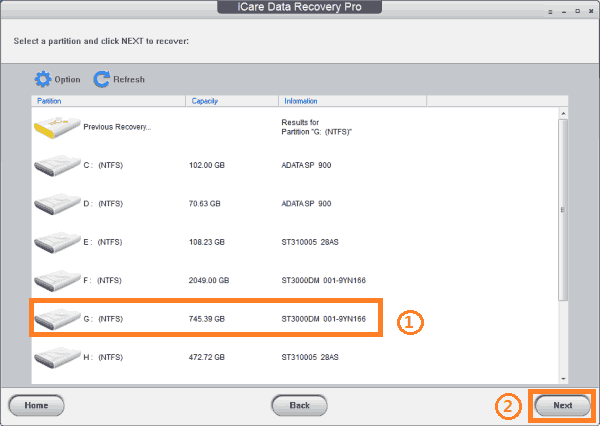 Step3. You can preview photos and office files after scanning. Then, you can choose the files you need and save them.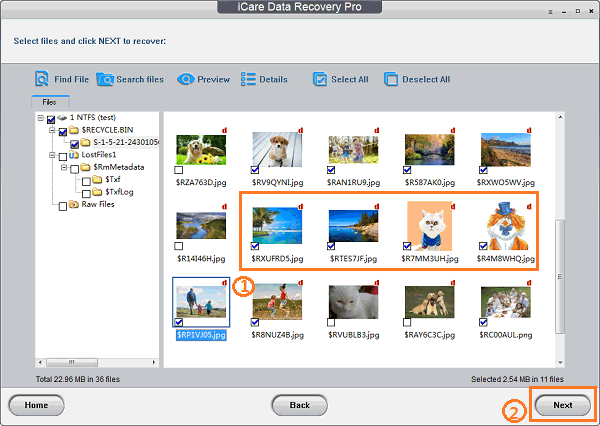 After deleting files from USB flash drive, the data only becomes invisible on the flash drive but the true data is still on your uSB drive. As long as you do not write new data to overwrite the deleted files, you can use iCare Data Recovery to restore all deleted files.
Download the software now to recover files after deleting from USB flash drive due to mistake or other reasons.
What is "recovery deleted files usb flash"
What is "recovery deleted usb flash". This is a easy question to answer. USB flash is a kind of storage, sometimes you may want to empty some room for new information, so you delete your files, but sometimes you may empty your recycle bin or shift Del by accident, you may be regretted about this stupid action, you may want to find a way to recover your data.
Has the data really lost after you click delete?
Of course not! After you delete your files, Windows will list the space as avaible room. Your data haven't lost, it's just because Windows can no longer recognize it. Not untill you write in your new files, you can still recover your data.
There are two options you can take to recover your files.
First, take it to recovery company, but it's always very expensive, few people can afford it.
 leave it to some professional data recovery software.
Don't worry, iCare Data Recovery is able to do with such problem.
User's experience:
Wow…if you didn't use iCare Data Recovery, you really can't know how well it works, when I was regreted with my stupid action, I felt very sad, because I stored a lot of files and pictures on my usb flash drive, but at that time I really don't know what to do, I intended to take it to data recovery company, but it's too expensive, I can't afford it.
Until my friend told me that I can try to use iCare Data Recovery, I felt excited, I just wanted to have a try, but to my surprise, it worked very well, so I stored it for future use.
Do you have the same problem? Just try to use iCare Data Recovery.

---
Related Articles