Home > Products > iCare Data Recovery Standard > Howto >Recover deleted outlook express emails
Recover deleted outlook express emails
Have you ever met these problems?
     Outlook express emails deleted accidently?
     Data deleted error?
     Outlook express emails deleted error?
     How to recover outlook express email?
     Outlook express files deleted?
     … …
Do you feel regreted when you meet such problems? I think most of you will.
So what is the outlook express deleted error indeed?
Outlook express deleted error is a kind of common problem that you may meet frequently if you are a computer user. Sometimes we may deleted some outlook express files because we think it's useless, but sometimes after we deleted it, we will always feel regreted and want to find it again. But unfortunately we are ordinary people, we can't do that by ourselves.
Can't it really be found again? Of course the answer is No, we can make it if we want.
Has the data really lost? Why?
After you deleted your outlook express emails, do you feel sorry? Do you feel regreted becase you can do nothing with it? Yes you may. But the truth is that there's no time for you to regret.
Has the data really lost? The answer is no, you may ask why I say no, now I'll tell you the reason. After you deleted you files, it didn't loss, but you can't read it anymore, it's just because Windows has listed it as avaliable space for next use, Windows cannot recognize it anymore. So the most important thing for you to do is not to rewrite it anymore, don't cover it again if you want to recover your data.
How to recover daleted files from outlook express indeed?
Usually there are two means to recover your files, the most simple one is taking it to some data recovery company, and ask them to recover it for you, but do you really think it's worth doing so. We all know that it's very expensive, few of us can afford to pay for it. The second way is to leave it to some professional data recovery software. And iCare Data Recovery Standard is one of them.
iCare Data Recovery Standard---fast, efficent, professional daata recovery software. iCare Data Recovery Standard is able to deal with outlook express deleted error, it has very powerful engine to recover different lost data. It's the only data recovery software you ever need.
Problems that can be fixed by iCare Data Recovery Standard
Data lost problem.
Hard disk not formatted error.
Data not formatted error.
Recover data from deleted hard drive.
Hard disk deleted error.
Sd card deleted error.
Free files recovery.

---
Some simple steps you need to take:
      iCare Data Recovery Standard is an effient software, and it's very easy to operate.
      First, you need to download ant install it into your computer.
      Second, go for advance recovery, and find you drive, click Recovery

See how data recovery was performed.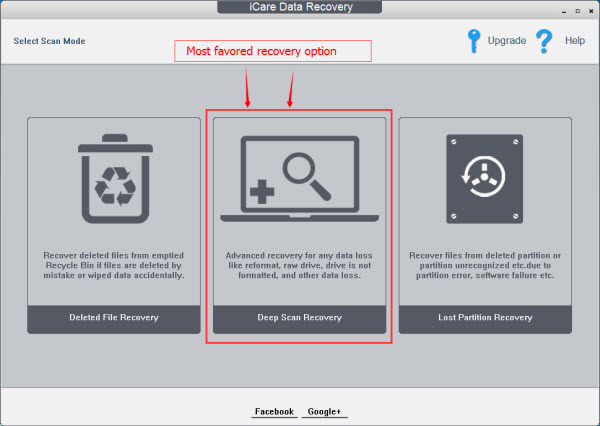 Use's experience:
I was using outlook express to write emails, bue suddently I deleted my long and difficult email without attention, I thought I was having a favor, I felt headache, I was closing some wibsite, but I didn't that I have daleted my email. You don't how regreted I was, I had spent the whole afternoon to write it ,and it's related to my work, so I was eager to know how to recover my files.
I can't do by myself until my friend told me that iCare Data Recovery S oftware can save me out, I felt confused wether it can do me a favour, but trying rather than waiting, so I had a try. To my surprise, it worked very well, I was so glad that I stored it for further use.
I want to say that if you have similar questions as me, you should try to use iCare Data Recovery Standard, it can not only solve with outlook express deleted error, but also another different problems. Many thanks to iCare Data Recovery Standard!!

---
Related Articles