Home > Products > iCare Data Recovery Standard > Howto >Recover deleted email files
Recover deleted email files----iCare Data Recovery Standard helps
Oh, my god, I delete the most important message by mistake!
As an email user, you may send and receive emails frequently, actually, you can't always remember whether the emails you have read are useful or not, on the other hand, your Email storage space is limited. Everyone has the possibility to do something wrong, So, you may make mistakes. And you will desire to recover the deleted messages, of course, an easy and quicker method will be your choice. Don't worry, let's learn something about this kind of problem together.
The common problems related with email files
1.Out look express files
     Outlook express emails deleted accidently ?
     Outlook express emails deleted error?
     Outlook express files lost?
2.Web mail
     Delete this kind of mail accidently.
The possibility you can recover your message after doing wrong
Firstly, if you deleted your outlook express emails, Has the data really lost? Everyone will think that there's no possible to recover the files. But The answer is no, After you deleted you files, it didn't really loss, you may ask why we cannot get the data anymore?  The answer is ver simple, it's just because Windows has listed it as available space for the next use, So the most important thing for you to do is not to rewrite it anymore, and you have got a chance to make up for your mistake.
Secondly, is it possible to recover your web mail? Of course, but please confirm that you have opened and read it on your computer, the reason is that the message is cached to your computer and can be recovered as a HTML page.
How to recover your email quickly and efficiently?
Each road leads to ROME, but a technique problem is not easy to deal with. What's more, a professional method to solve this problem may cost some money so that it can't be a appropriated way in the long run. As the saying goes: Asking others for help was inferiorer than asking oneself. In this case, you need an assistant around you. In other words , you need a data software to solve these problems. Here, I wanna recommend a kind of outstanding software to you. It named iCare Data Recovery Standard.
iCare Data Recovery Standard---fast, professional, efficient way
Let's see what can be done by this software
Data lost problem.
Recover outlook express deleted files.
Free files recovery.
Sd card deleted error.
Hard disk deleted error.
Recover files from deleted recycle bin.
Recover data from deleted hard drive.
Flash drive deleted error.
Data not formatted error.
USB drive not formatted error.
And so on
That is to say, you can solve the common problems easily. Now ,let's see how to use it.

---
iCare Data Recovery Standard is an efficent data recovery software, and it's very easy to opreate. If you can type, download things, you can use it to serve for you.
First: simplely download it.
Second: install it.
Third: find the disk you store your mails, and click Recovery.

See how data recovery was performed.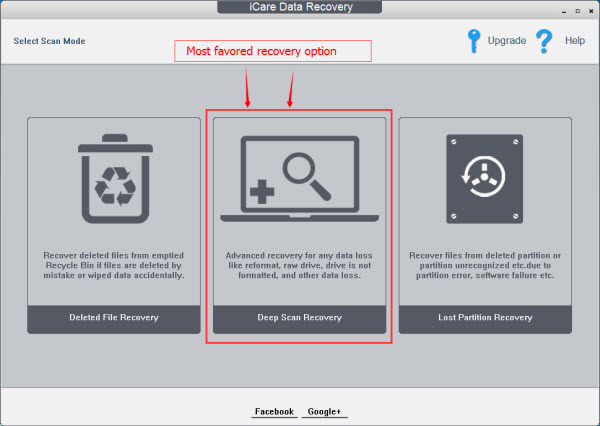 Use's experience:
I love to surf the internet, of course, I made a lot of friends on line. So we change ideas through emails, at the very beginning, I was able to recognize what kind of email was important to be stored, but as the e-pal's number increasing, I always made a mistake and tried to made up. I turned to help on the internet, finally, a professional software came into my sight, it named iCare Data Recovery Standard, the most attractive thing is that there are too many functions in it, completely meet a common user's needs(if you need a professional solving method, just learn it on the software's home page). Wow, it is really a good choice for the internet users, even for the whole computer users

---
Related Articles