RAW SD Card Won't Format in Panasonic Digital Camera
You should remember – not to format it when you meet the problem that RAW SD card won't format in Panasonic digital camera. You are not alone. Many people have run into the same RAW format error:
"My SD card turns to RAW file system from previous FAT32. When I inserted this RAW SD card to my computer, it said SD card needs to be formatted, but Windows was unable to format the SD card when I attempted to do so. Then, I reinserted this SD card to my Panasonic digital camera, but it still said SD card is not formatted. What can I do to fix a RAW SD card which won't format in Panasonic camera and computer?"
"I bought a Panasonic camera yesterday, but when I inserted my SD card to the digital camera, it reported SD card needs to reformat. Connecting the SD card to another camera and my computer, it shows the same message. What is more, the SD card changes to RAW file system. So I want to know how to recover data when an SD card reports RAW asking to reformat?"
"I have a question about data recovery from RAW SD card for Panasonic digital camera. Just now, I received a message saying SD card requires formatting and I found that the file system of the SD card converted to RAW. However, I was unable to complete the format when I formatted the card in camera or my computer. Is there a solution to format RAW SD card without losing data?"
"My SD memory card in Panasonic cannot be formatted out of RAW file system, so I was not able to access any data. Can somebody recommend an SD card recovery tool that can help extract all inaccessible files off the RAW SD card?"
RAW SD Card Data Recovery When Won't Format for Panasonic
Before you format RAW SD card or write new data to the card, you can use data recovery software – iCare Data Recovery to extract files off the card. This data recovery tool can deep scan the RAW SD card to search all inaccessible files. You can follow the steps below to get back inaccessible data from RAW SD card:

Step1. Download and install iCare Data Recovery on your computer. Run the software and choose a proper scan mode.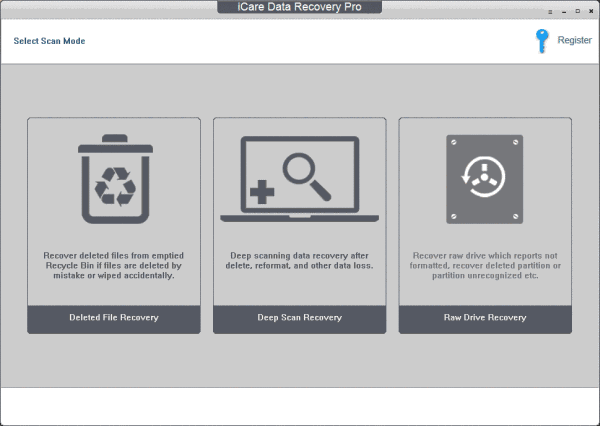 Step2. Select the RAW SD card as aim disk and wait the software to scan it.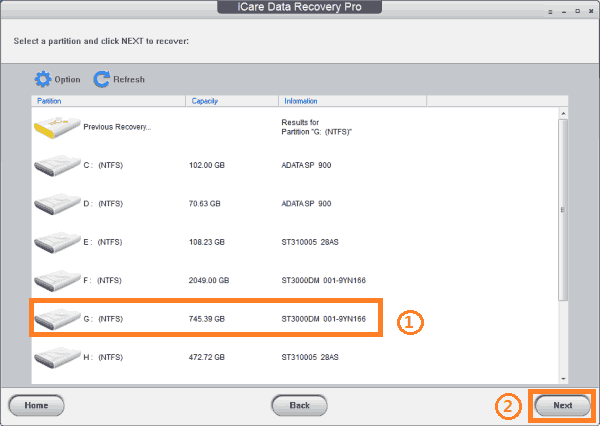 Step3. Preview the found files and then save the lost data to another drive.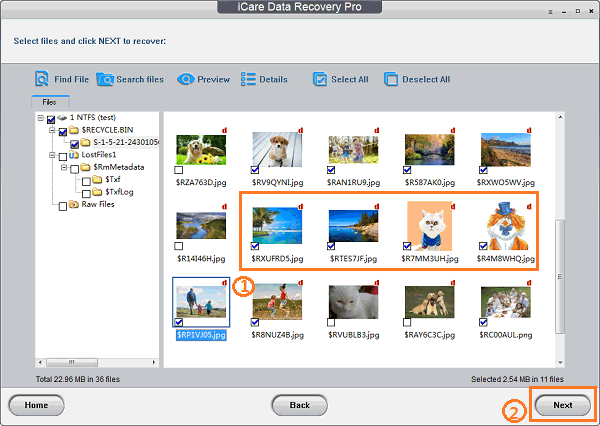 If you cannot fix the problem since RAW SD card won't format in Panasonic digital camera, you can connect the SD card to computer and run Error-checking tool to check if the SD card contains bad sectors.

---
Related Articles