Huawei Phone Micro SD Card RAW Cannot Be Formatted
"My Huawei phone says micro SD card has RAW file system cannot be formatted. Well, today I attempted to save some data to my micro SD card on Huawei mobile phone, but it said that I cannot save any data before formatting the card and it reported micro SD card has RAW format. When I attempted to format the micro SD card from RAW to FAT32, my Huawei phone showed another message saying cannot format memory card. What can I do to fix the micro SD card error and get back all inaccessible data?"
"HI guys! My micro SD card shows RAW error asking to be formatted on my Huawei smartphone. However, it is unable to be formatted after click yes to confirm to format. I tried to open the RAW micro SD card on my Windows laptop, but it also said micro SD card needs to be formatted. The file system of the card turns to RAW and its capacity shows 0 byte. Now, is there anything I can do to fix the RAW error for my micro SD card so that I can use it in my Huawei mobile phone?"
It is an impossible task to access a micro SD card when it becomes RAW file system, so you will be unable to use your Huawei phone to take pictures, shoot videos or save data when the micro SD card turns to RAW format. The only way to make a RAW micro SD card work normally is to format it from RAW to FAT32. However, you might meet the problem that micro SD card is unable to be formatted on your phone or computer. This article will tell how to recover files when without formatting a RAW micro SD card.
Data Recovery When Huawei Phone Micro SD Card Has RAW Cannot Be Formatted
Since you cannot open a RAW micro SD card whether in your Huawei mobile phone or computer, you need to use another method to extract those inaccessible files off the micro SD card. iCare Data Recovery has the function of deep scanning any RAW device so as to search all lost files, so you can make use of this data recovery software to restore lost files such as images, videos, music, documents, etc off the micro SD card when it shows RAW file system and cannot be formatted. This data recovery software is able to list all lost files and you only need to select the files you need to recover. You can only perform data recovery from RAW micro SD card for Huawei mobile phone on Windows computer because iCare Data Recovery is only compatible with Windows OS.
Steps for Huawei Phone Micro SD Card Recovery When Shows RAW Unable to Format

Preparation: Free download and install iCare Data Recovery on Windows computer. Connect the RAW micro SD card to this same computer and then launch the software.
Step1. Select a proper scan mode after running the software.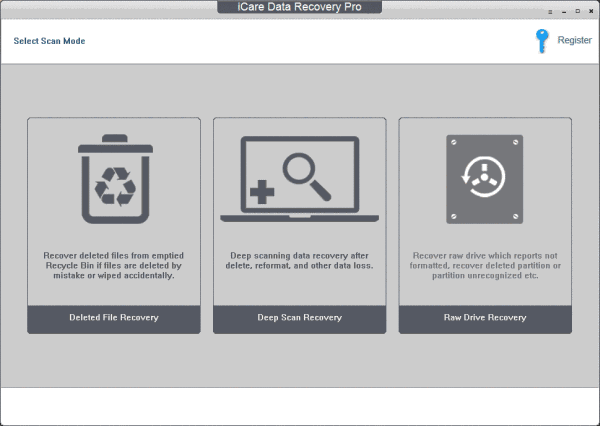 Step2. Choose the RAW micro SD card as aim disk and then wait the software to scan it for lost files.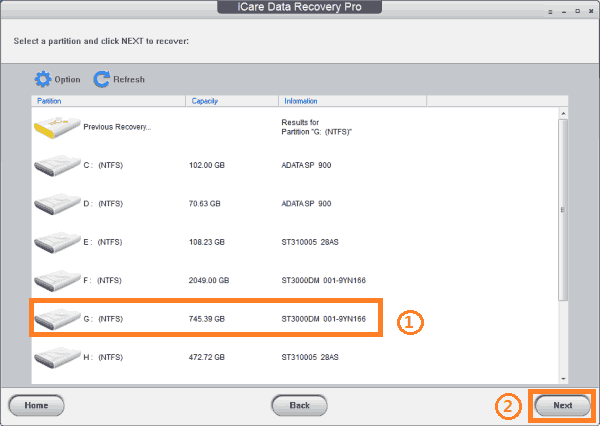 Step3. You can preview files after scanning and then select the lost files to save them to another drive.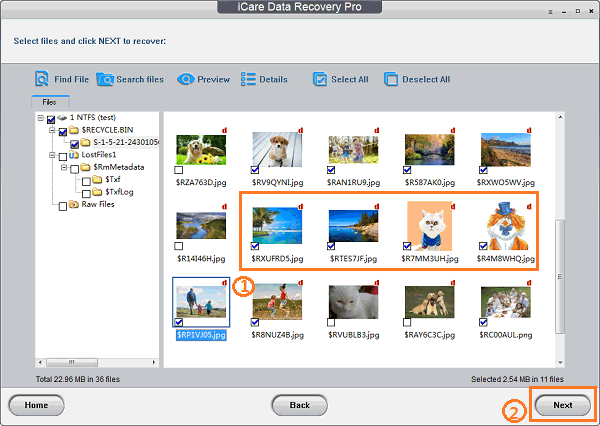 Why RAW Micro SD Card Cannot Be Formatted for Huawei Smartphone?
Usually, you are able to fix micro SD card RAW drive error by formatting it, but why do you receive message like micro SD card cannot be formatted? First of all, you should check if the micro SD card is used by any other programs. If micro SD card still cannot be formatted after closing all programs that may use your micro SD card, here are some other reasons for the problem:
SD card is attacked by virus
SD card contains bad sectors
SD card is corrupted due to improper operation
More other unknown reasons
For all reasons above that cause SD card RAW error and cannot be formatted, you can use iCare Data Recovery to restore data first of all.
How to Format RAW Micro SD Card for Huawei When Windows Says It Cannot Be Formatted?
Huawei is a Chines Corporation which develops and manufactures Smartphone. It is popular not only in China, but also all over the world. A Huamei mobile phone is compatible with micro SD card perfectly.
When micro SD card is not able to be formatted from RAW to FAT32 whether on Huawei mobile phone or computer, you can try following methods to fix the problem after data recovery:
1. You can run antivirus software to check if there is any virus on the micro SD card. Please try to remove all possible virus by using anti-virus software is the micro SD card contains some virus.
2. You can connect the micro SD card to your computer to check if it has bad sectors. You can rely on Windows built-in error-checking tool to check and fix bad sectors on SD card.
Then, you can try to format the micro SD card. If it is still impossible to format micro SD card after checking virus and bad sectors, you can use professional format tool to get the micro SD card formatted.
== >> For more details to fix problem when Windows cannot format the RAW micro SD card for Huawei phone, please visit Windows was unable to complete the format

---
Related Articles