Home > Products > iCare Data Recovery Standard > Howto >Data Recovery from Western Digital Drive
Data Recovery from Western Digital Drive
Data retrieval software like iCare Data Recovery Standard is the best option for data recovery Western Digital disks when technical issues are encountered. For most people, Western Digital needs no introduction; and for those who are familiar with WD (as it is referred to for short) know that data loss can mean a costly return to Western Digital to retrieve information that could possibly have been lost with the malfunction.  The alternative is to download iCare Data Recovery Standard freely.

---
Western Digital Hard Disk Data Restore
Now getting back to what to do with that faulty Western Digital disk...Try taking your hardware to a service center.  Depending on how new it is, it may still be under warranty.  Often times, if it is obviously a default of manufacturing and not abuse, Western Digital may replace or repair the hardware for free.  If the warranty has expired, you may be stuck with the cost.
Whether or not you are able to use your hardware with or without paying a hefty fee, you will most likely have at least been able to retrieve your data with iCare Data Recovery Standard.
You may find, however, that iCare Data Recovery Standard is able to help you with more than the retrieval of your lost data, such as photos recovery, vedio recovery and so on.  It may even be able to help you restore your hardware back to working condition.  Again, this will be for the low cost of the software itself, which will especially be beneficial in the case of an expired warranty.
If your hardware has been affected by a virus, fallen victim to deleted partitions, boot sector problems, bad MBR, or data loss due to hardware malfunction, iCare Data Recovery Standard is your one-stop-shop to fix those issues, as well as many more.  If you are intrigued and would like to see how iCare Data Recovery Standard can help with  your Western Digital data retrieval, you can download the software for free to browse the contents of its menus.
A free test drive is available to anybody who needs a live example of what the software has to offer.  Once you discover how much access and control you will have over the protection of your data on multiple levels of hardware and software applications, you'll wonder why you didn't purchase iCare Data Recovery Standard sooner.  For more on data recovery Western Digital disks, click on any relevant link or contact support. 
Here is how data recovery was performed to restore files.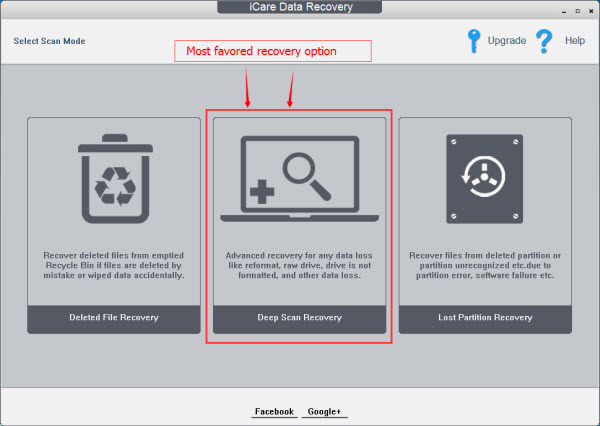 Select a possible drive that contains your files and let it build file structures for recovery.
Preview lost files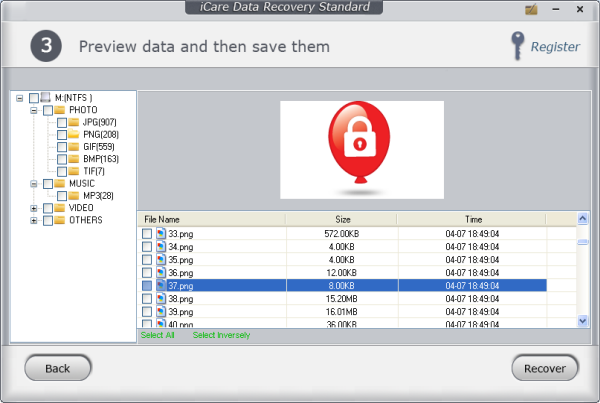 ---
Related Articles