Change Transcend SD Memory Card from RAW File System to FAT32
"Can I change Transcend SD memory card from RAW file system to FAT32 without formatting? I have a 64GB Transcend SD memory card, but it turns to RAW file system due to some reasons. PC prompts an alert message saying I need to format SD card, but I am afraid that all data will be lost forever after formatting. Is there a chance to get back all inaccessible data from my Transcend SD card before formatting it from RAW to FAT32?"
"I want to format my Transcend SD card to convert it from RAW to FAT32 file system, but I still have lots of data on this card. What to do to restore files when a Toshiba SD card says RAW file system?"
"I encountered a problem with my Transcend SD memory card. This SD card shows RAW format and requires formatting when I want to open it to read some data. Can you tell me how to resolve this RAW drive error on my Transcend SD memory card? How do I convert Transcend SD card from RAW to FAT32?"
Probably, your Transcend SD card turns to RAW all of a sudden when you are transferring data? Or Transcend SD card changes to RAW format after unplugging it from your computer unsafely? Or Transcend SD card reports RAW asking to reformat due to virus infection? Whatever the reason is! You still have chance to get back lost data from inaccessible RAW SD card.
Transcend SD Memory Card RAW File System Recovery
For Transcend SD memory card RAW drive recovery, you can free download iCare Data Recovery. This data recovery software is a read-only tool which is able to restore all types of files without hurting the storage media. This software is compatible with Windows XP, Vista, 7, 8, etc. Now, follow the steps below to recover files from Transcend SD memory card which says RAW format error:

Step1. Download and install iCare Data Recovery on Windows PC. Launch the software and choose a proper scan mode.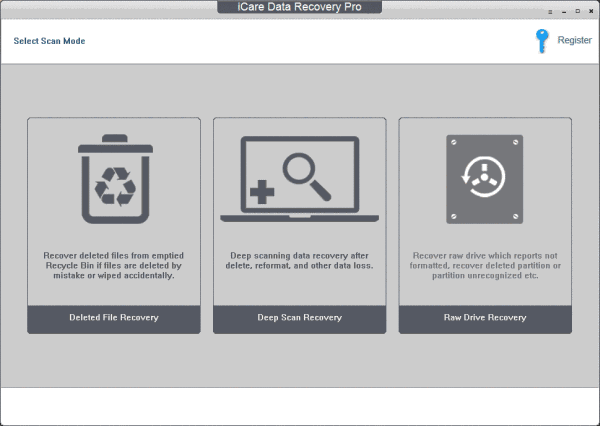 Step2. Select the Transcend SD card as aim disk and wait the software to scan it.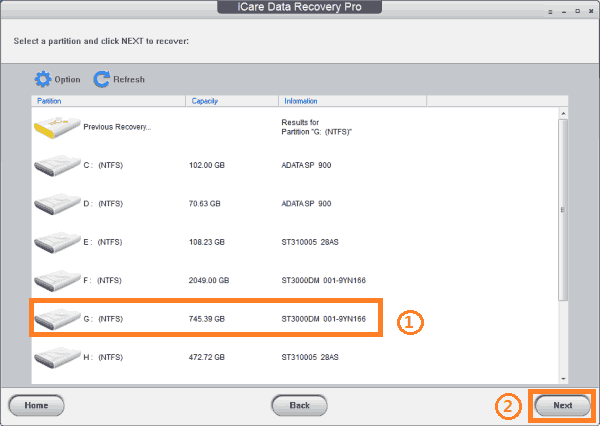 Step3. After scanning, you can preview files and then save the lost data to another storage media.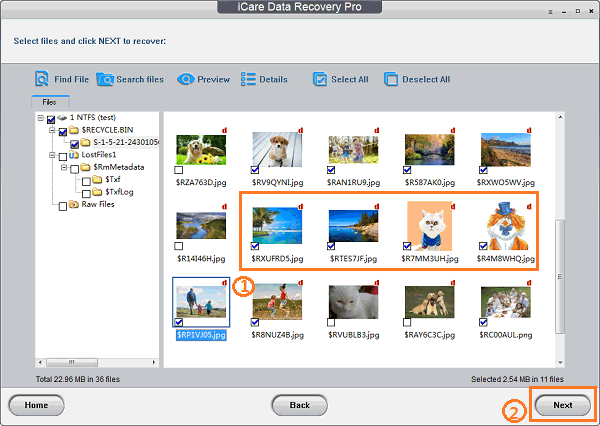 iCare Data Recovery helps recover data before changing Transcend SD memory card from RAW file system to FAT32. This software also allows you to restore data from other brands of memory card when it is not accessible due to RAW file system.
Free to Change Transcend SD Card from RAW to FAT32
Once all data has been restore from the RAW Transcend SD memory card, you can free to change its file system from RAW to FAT32. The most common way is to format the Transcend SD card which has RAW format error. Generally speaking, you can format a RAW SD card in following ways:
>> Format RAW Transcend SD card in digital camera
>> Format Transcend SD card from RAW to FAT32 in smartphone
>> Format Transcend RAW SD memory card to FAT32 by connecting it to computer
==>>If you need to detailed information about RAW error fix, please refer to Solution for RAW drive
Windows Failed to Format RAW Transcend SD Card to FAT32
A Transcend SD card is manufactured by Transcend Corporation. Its SD card is available in different types like micro SD, miniSD, SDHC, SDXC, CF, etc from 1GB to 128GB. You can use a Transcend SD card in different device such as digital camera, mobile phone, etc. If format is not successfully on a RAW Transcend SD card, you can no longer use it in any device.
==>> More methods to execute format operation when Windows reports Transcend SD card cannot be formatted, please visit How to format internal / removable disk drive

---
Related Articles